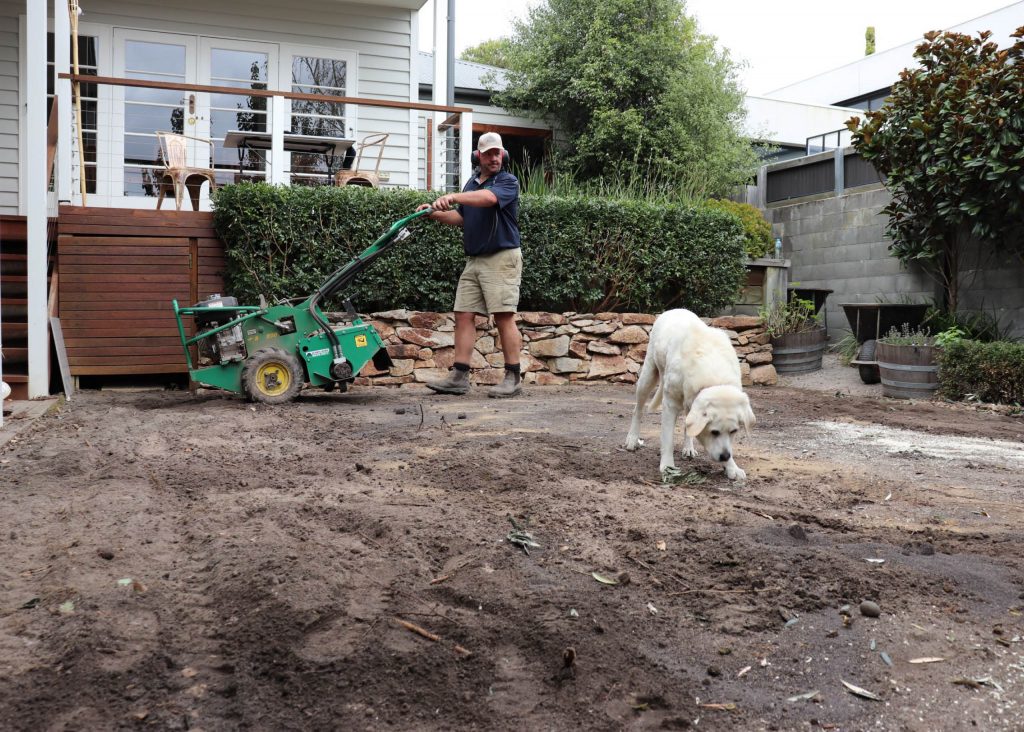 Sometimes it can be easier to tear up the whole lawn and start over again instead of trying to repair numerous patches of dead or damaged turf.
This makes a lot of sense if your lawn has suffered from drainage issues or poor soil quality because you get to fix those problems before the new turf is laid.
Landscaping and lawn installation charges are usually quoted as a per square metre rate.
Garden soil can cost $50-$90 per cubic metre (m3), plus delivery charges. A 1m3 load of soil weighing about 1.2 tonnes will cover an area of 10 square metres to a depth of 10cm.
Professional rates can vary a lot, so always request a detailed quote that includes prices for every component of the job, such as:
Cutting, removing and disposing of the old lawn – $6-$20 per square metre.

Supplying fresh topsoil and levelling it to a specified depth – $12-$25 per square metre.

Installing or upgrading an irrigation system – the price depends on complexity.

Supplying the turf in rolls or slabs – most varieties sell for $7-$15 per square metre.

Installing the turf – $5-$10 per square metre.
As an example, if you were to returf a 50 square metre area of lawn, you might expect to pay:
$500 to remove the old lawn.

$450 for new soil

$660 for Palmetto Buffalo turf

$400 for installation.
TOTAL =  $2000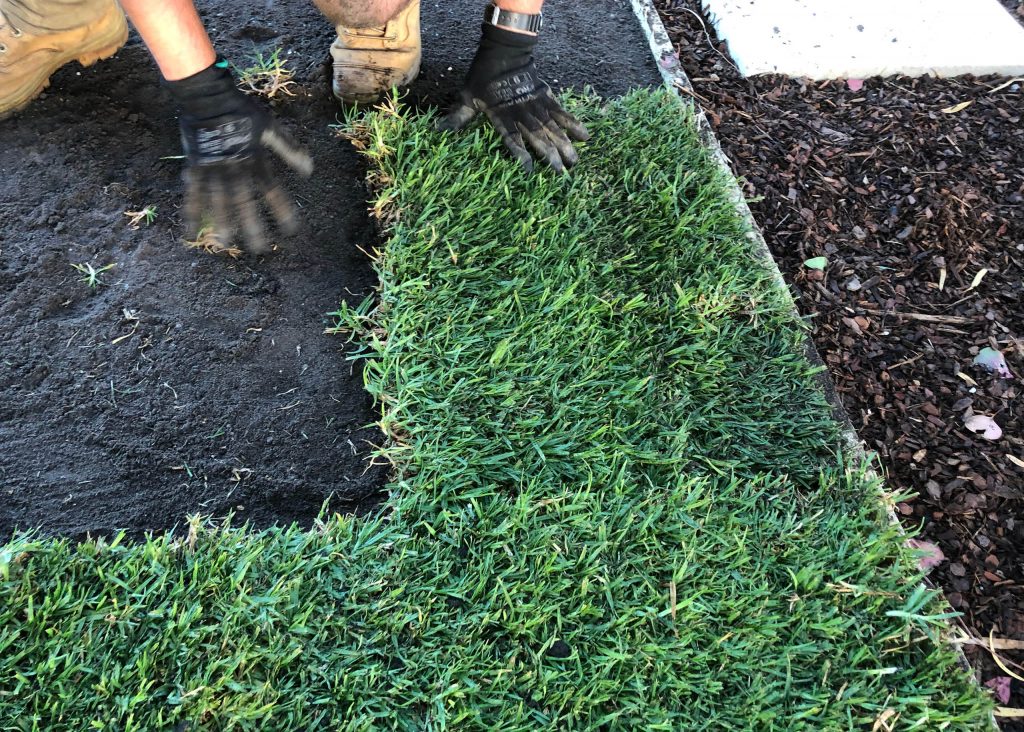 If you're on a tight budget, the most cost-effective variety is probably Kenda Kikuyu, which sells for $7-$15 per square metre.
The best premium variety has to be the newly released Augusta Zoysia, which is currently only available in Sydney and south-east Queensland, for $22-$26 per square metre.
For an all-rounder, you won't go wrong choosing Palmetto Buffalo ($10-$19) or Nara Native Zoysia ($11-$22). Both are suitable for use in most mainland states as well as being low maintenance and high wearing.
For more information about turf variety characteristics and pricing, you can refer to the Quick Lawn Selection Guide here.