.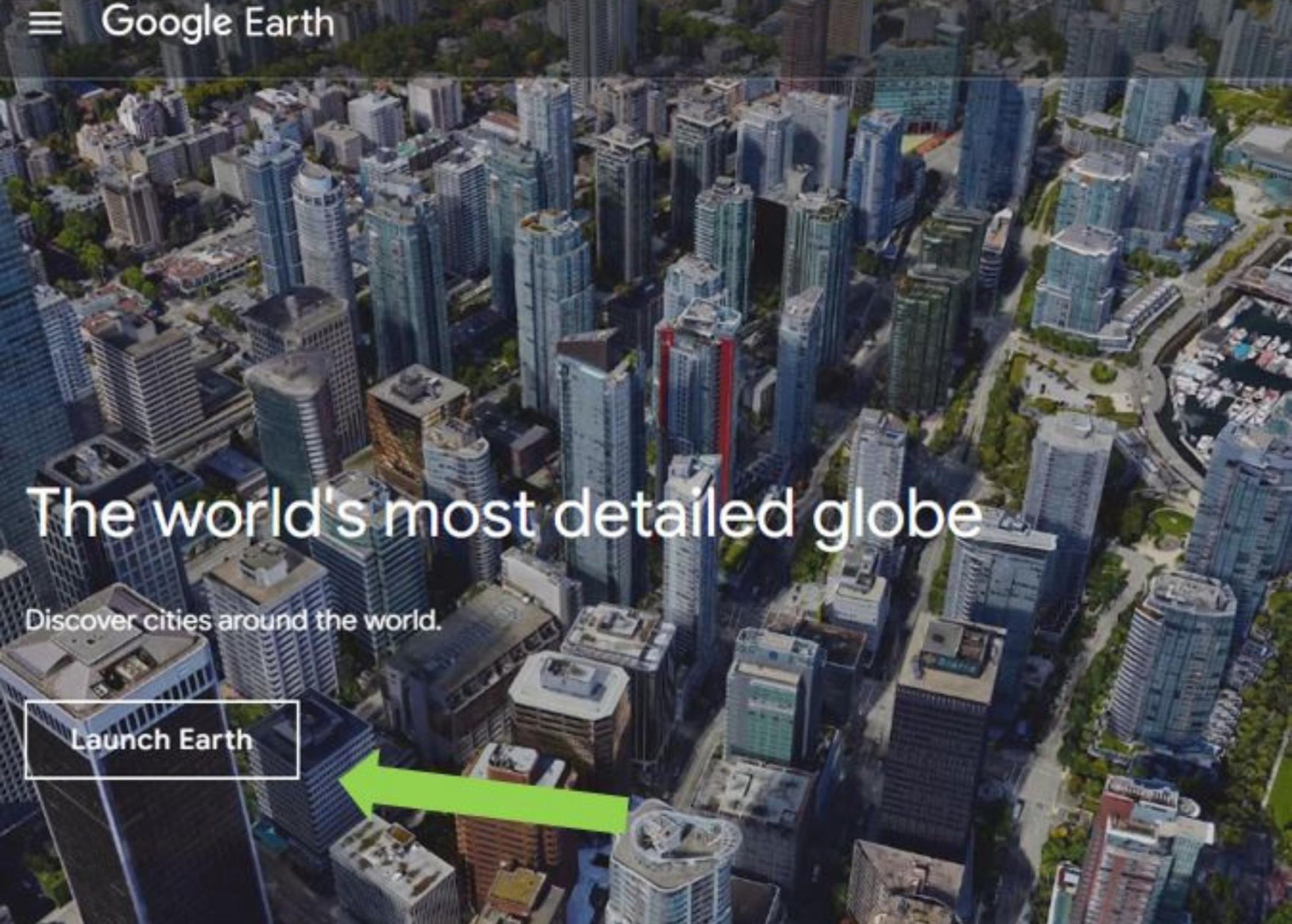 Step 1: 
Open your internet browser or click on this link https://www.google.com/earth/index.html and then click on the button that says Launch Earth.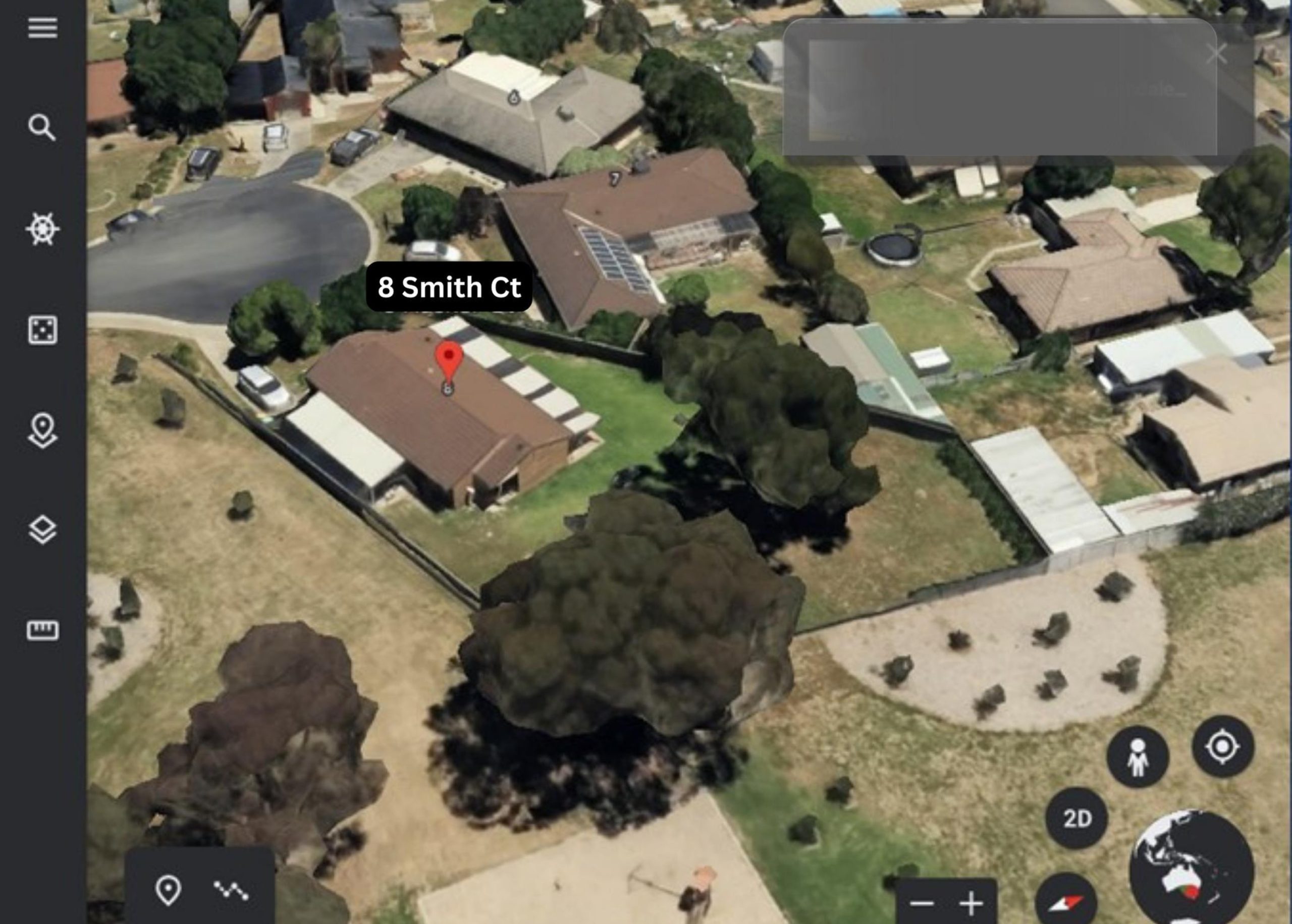 Step 2: 
Click on the magnifying glass icon at the left of the screen to open up the sidebar and type your address into the search field.
For this example we'll use 8 Smith Court, Smithfield, NSW.
To stop the image on the screen from moving, click on it and then zoom in so you can see your property clearly.
Step 3:
Click on the 2D button at the bottom right of your screen. This will convert the view to two dimensions which will make measuring the yard much easier.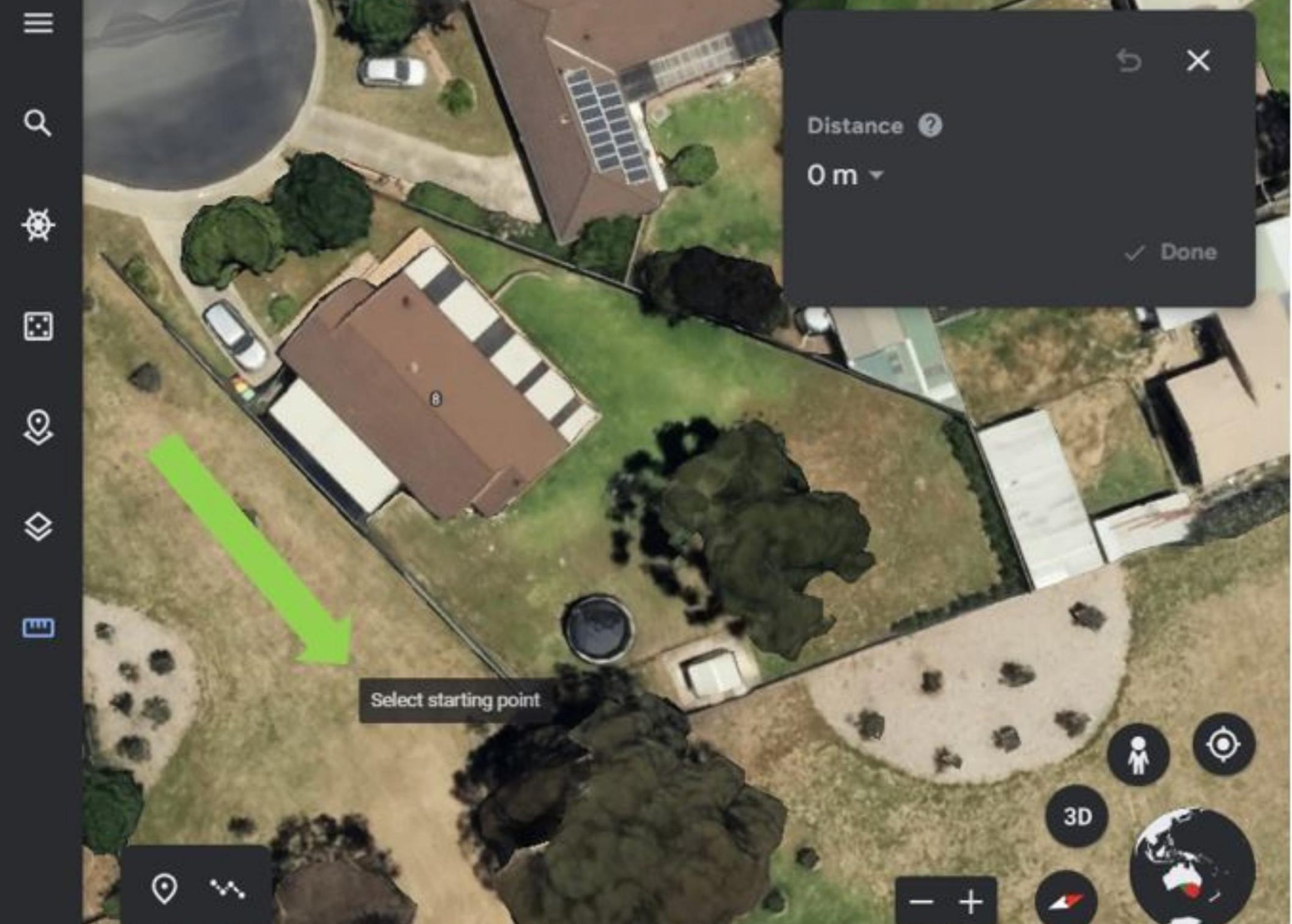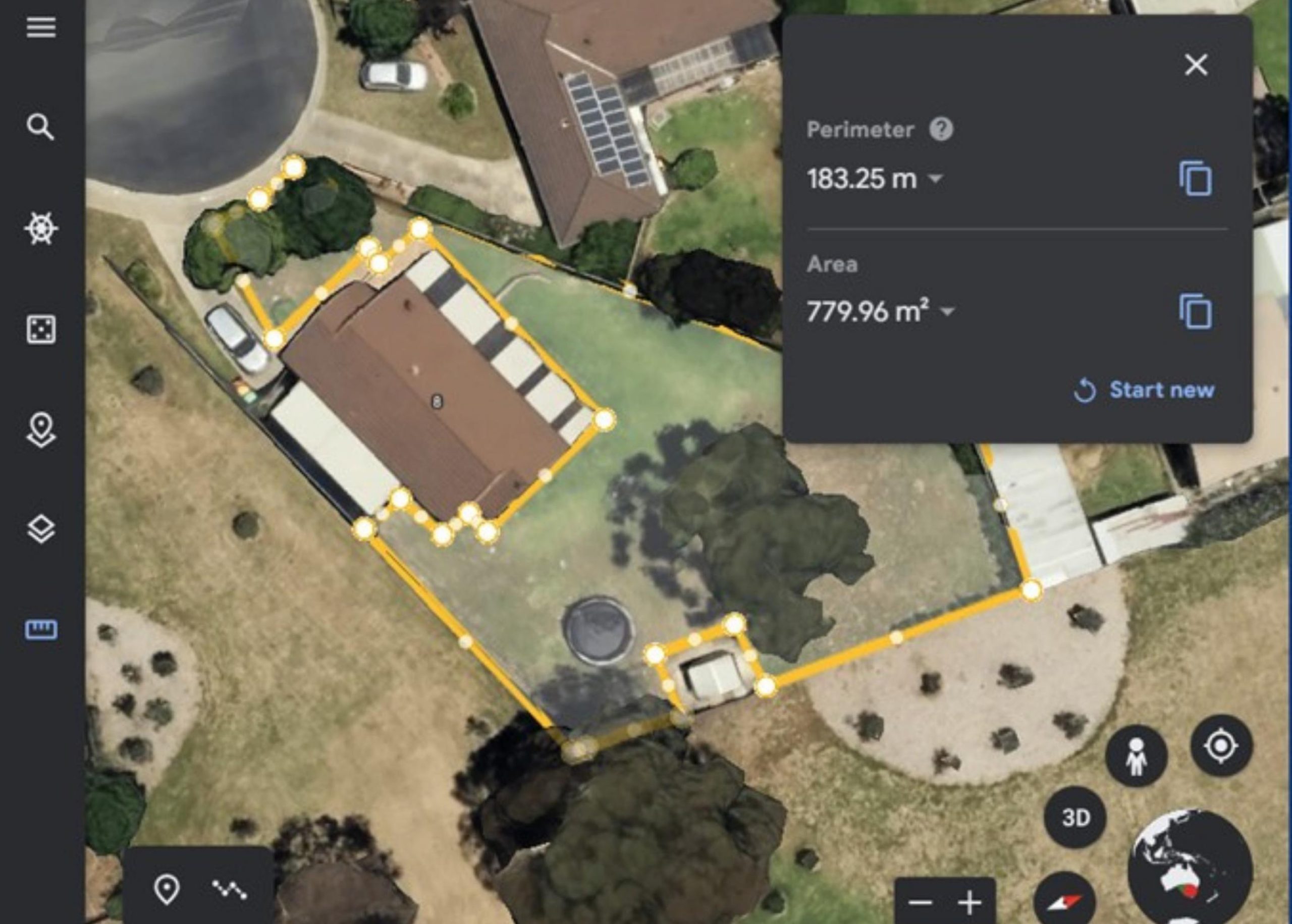 Step 4: Click on the ruler icon at the bottom of the left sidebar. This will create a pop up on the screen and turn your cursor into a + with the words Select starting point.
Step 5: 
Choose a starting point and click on it, then drag the cursor around the perimeter of your yard, clicking on points where you need to change direction.
Keep going along the edge of any buildings until you've completed the area and click on the starting point to finish creating the outline.
Step 6:
Google Earth will automatically tell you the Perimeter length, in this case it is 183.25m, and the Area, which is 779.96 square metres.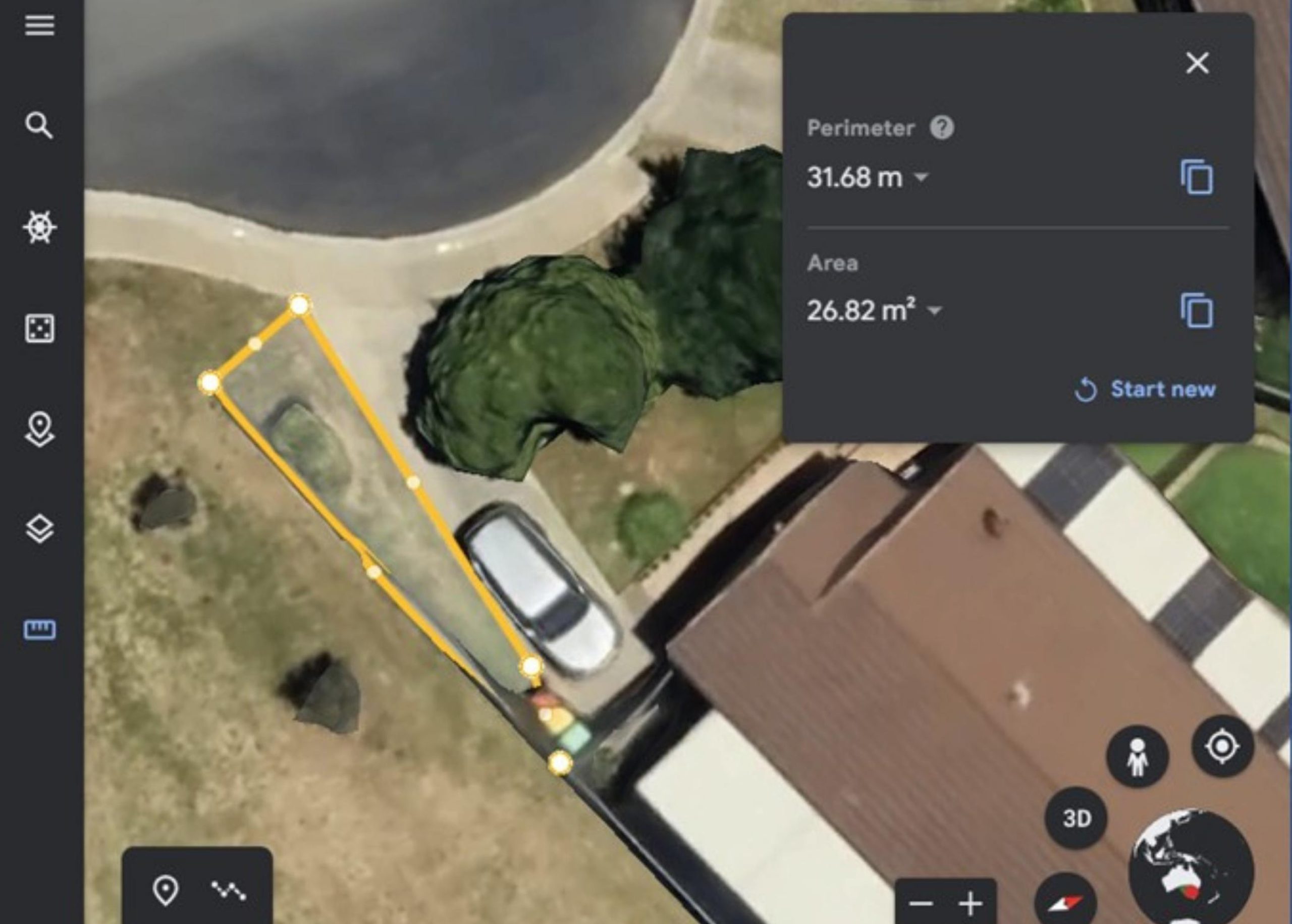 Step 7: 
If you've missed a patch – in this example, there's a small area to the left of the driveway – make a note of the current perimeter and area, then click on Start new to measure the next piece.
Step 8:
Add the 26.82 square metres to 779.96 square metres and that will give you a total area of 806.78 square metres.