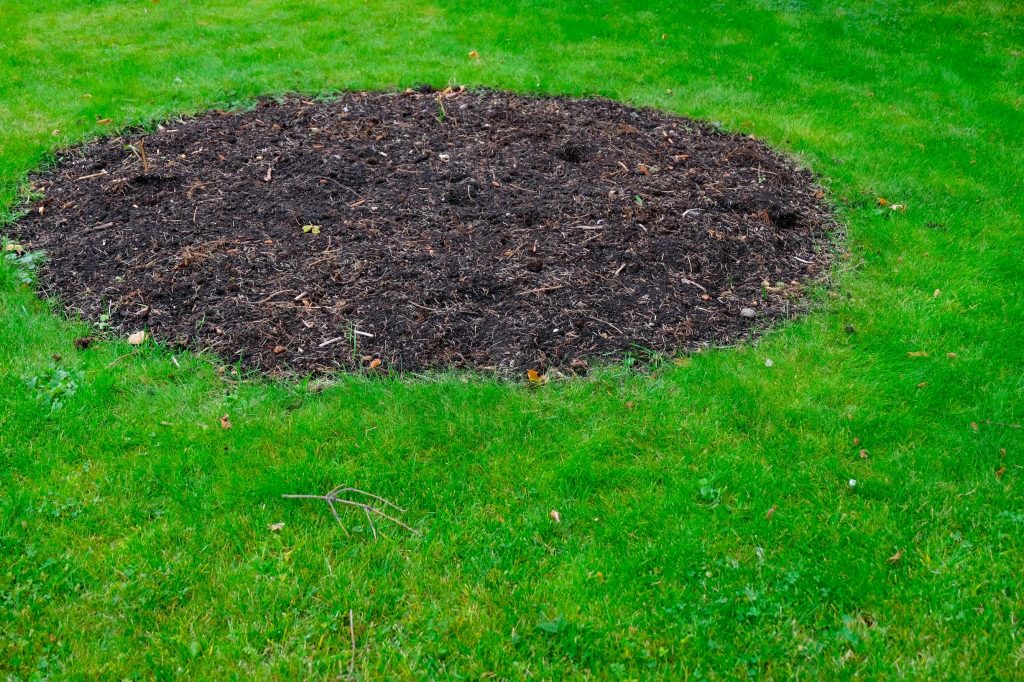 Top dressing involves applying a layer of river sand, topsoil, or quality organic compost – or ideally, a mixture of all three – to the surface of your lawn, to fill any gaps or uneven areas and enhance your turf's nutrition.
Top dressing is a great way to improve overall drainage, reduce weed growth, and ensure that your grass always has access to the nutrients it needs to grow thick and strong.
Why is it Important to Top Dress your Lawn?
If your lawn is strong and healthy, top dressing is unnecessary. However, if your lawn is looking a little worse for wear, or is suffering from poor drainage, top dressing may help to breathe new life into your lawn.  
Top dressing your lawn is one way to counter the effects of a poorly prepared lawn. By adding a layer of topsoil to areas that aren't level, you can help to even out your lawn and correct any problems with the underlying soil. This is particularly useful if you're experiencing draining problems with your lawn. Poor drainage can cause a range of issues, including making your lawn more susceptible to weeds and disease, so addressing the issue is important.
Additionally, top dressing can help to invigorate new growth by adding vital nutrients and minerals to the soil. Whether you are trying to repair damage from pests, heavy traffic, or other factors, top dressing your lawn can be an effective way to promote strong, healthy growth.
When is the Best Time for Top Dressing Lawns?
There are a few scenarios when top dressing might be appropriate for your lawn. For example, if your lawn is low on nutrients or needs some extra support, top dressing can provide the added boost that it needs. Additionally, if your lawn was not properly prepared when it was first laid, top dressing can help to smooth out unevenness or fill in any holes or low spots that have developed over time. Additionally, if there is inadequate soil underneath your lawn, adding a layer of rich topsoil can help to promote healthy root growth and keep plants thriving.
However, when it comes to top dressing a lawn, timing is critical.
You should only top-dress your lawn during the peak growing season, which is typically late spring to early summer. If you top dress in winter, when your lawn is in its dormant phase, you run the risk of damaging or even killing your lawn entirely. Similarly, avoid top dressing if rain is predicted as wet weather will make dressing difficult.
Top dressing should only be done on established lawns that are at least 6 months old. Young lawns can be susceptible to damage from invasive weeds and other soil disturbances, making them less well-suited for top dressing than older, established lawns.