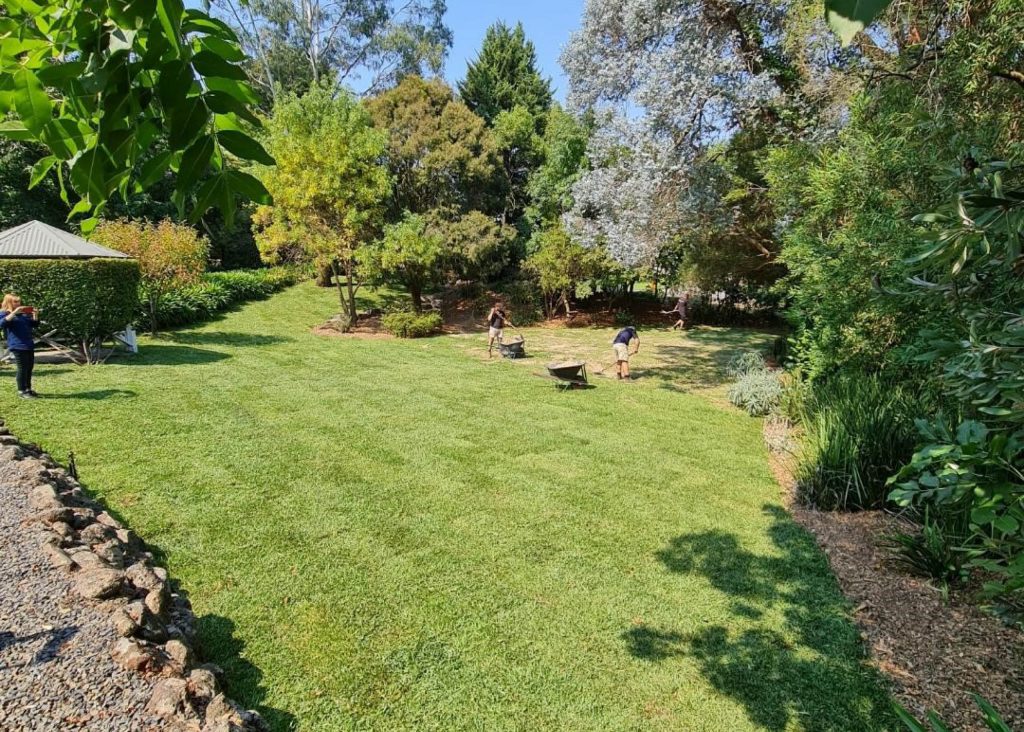 Apart from looking good, turf provides a cushioned surface for outdoor activities.
It stops your garden from turning into a muddy lake when it rains and prevents wind and water erosion by holding the soil together.
Healthy, actively growing turf also guards against invasion by troublesome weeds.
Importantly, turf serves as a form of insulation, reducing the impact on your family – and heating and cooling bills – during periods of extreme temperatures.
It is this attribute that makes well-maintained lawns suitable for use as a firebreak.
Did you know turf also has a range of ecological benefits? These include carbon sequestration, mitigation of urban heat, noise reduction and increased biodiversity.
Then there's a whole host of health and general wellbeing benefits. Research has shown a strong link between green space and lower levels of respiratory and heart problems.
Greenery, especially in cities, also has positive effects on social and mental wellbeing.
That's one of the reasons kicking off your shoes and walking barefoot or wriggling your toes in soft grass provides almost instant relief after a stressful day.