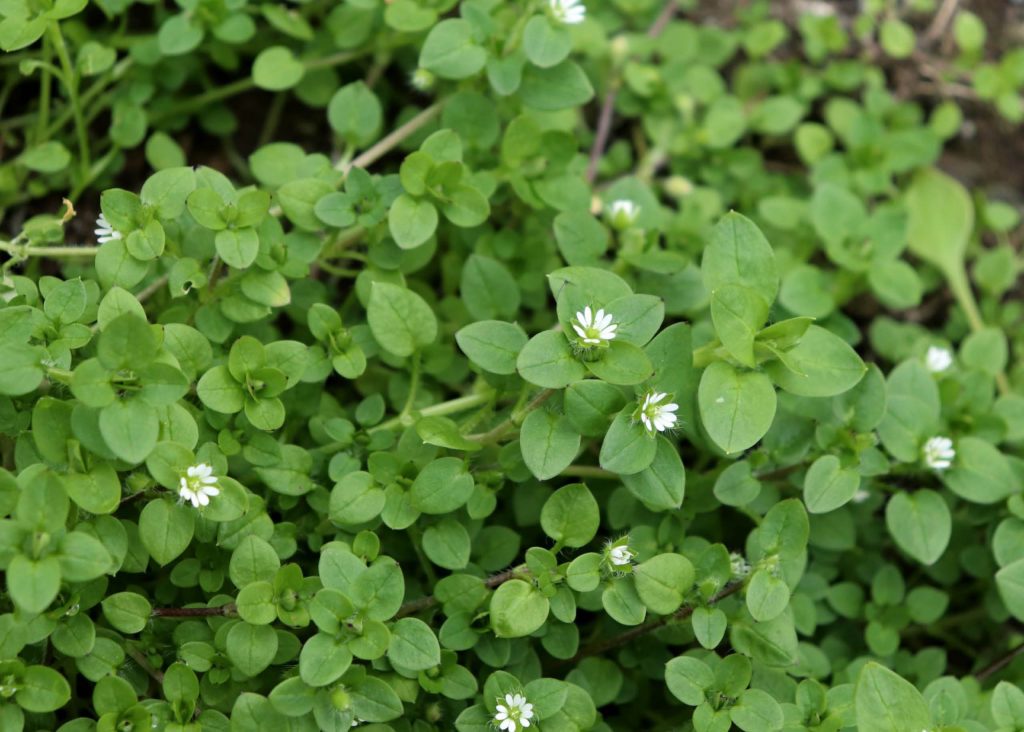 Chickweed is a sprawling weed of lawns, gardens, footpaths, farms and disturbed sites.
It has shallow fibrous roots, can flower quickly in infertile soils – as soon as four to five weeks after germination – and each Common Chickweed flower is replaced by a cylindrical seed capsule. This can produce mature seeds within five to seven weeks of the plant germinating.
Common Chickweed spreads by reseeding itself; it can also spread vegetatively by rooting at the leaf nodes along the stems.
The Common Chickweed seeds can be dispersed by wind, water, vehicles and mud.