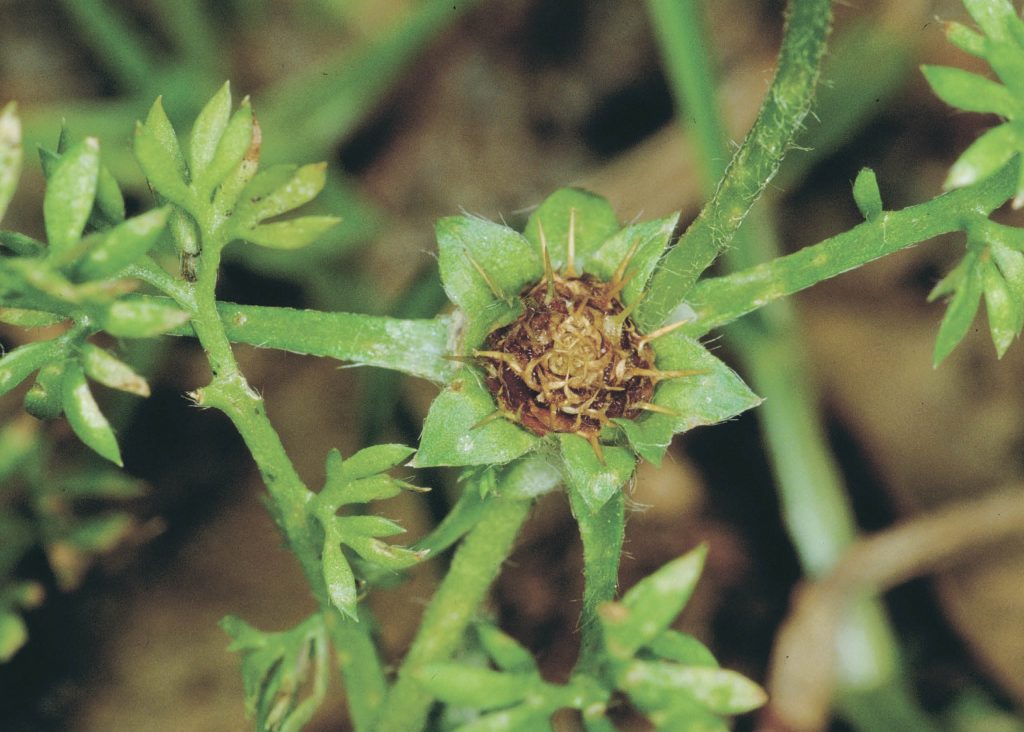 Burr weed – also known as burr medic – is a creeping trifoliate weed that is found in most parts of Australia but is most common in the southern and eastern states. It is considered an environmental weed in Victoria, New South Wales, and Western Australia.
It is frequently found in parks, footpaths, gardens, and lawns, as well as in agricultural crops and pastures.
Burr weeds can grow in a variety of conditions and soil types, but they thrive in heavy clay soils, and tend to prefer neutral or alkaline soils. The weed germinates through autumn and winter, with flowers emerging in the springtime.
Reproduction of burr weeds occurs by seed, which are contained in the prickly burrs that emerge after flowering. Due to their prickly nature, these burrs can easily attach to animal fur or clothing, which means that the seeds do not need to rely on wind to be dispersed across the garden. You could be inadvertently spreading the seed just by going for a stroll in your backyard.