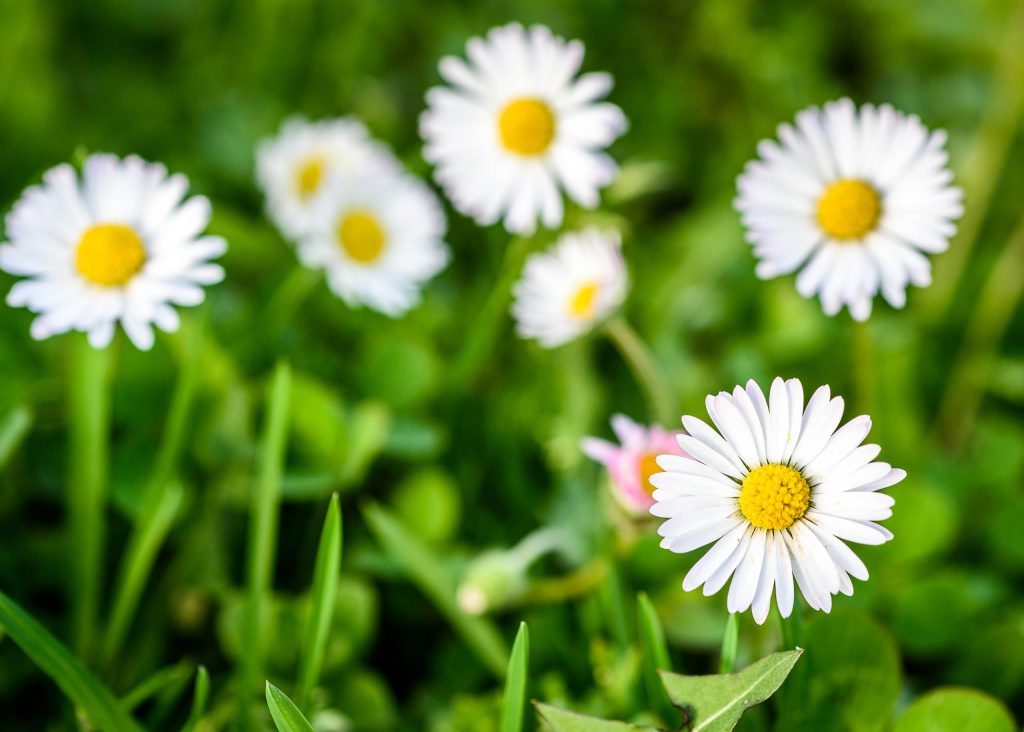 Lawn daisies – also known as common daisies or English daisies – are a common broadleaf weed found in lawns, flowerbeds and pathways. They spread quickly, making them a great groundcover in rockeries and garden beds, but not so desirable in lawns.
A hardy perennial plant, daisies can often be found growing in moist, fertile soils and in full sun or partial shade.
Daisies reproduce via short, thick rhizomes which produce new plants at nodes. They usually produce flowers during the spring and seeds can be wind-disseminated and give rise to new plants.
Why are Daisies Harmful to Your Lawn?
Daisies are one of the more attractive lawn weeds, however they do compete with lawn grass for water and nutrients. Once established, daisies can form dense mats of foliage, which can smother the grass, and impact lawn coverage. Daisy seeds are also easily disseminated by the wind, which means that they can find their way into unwanted locations, such as garden beds and between paving.