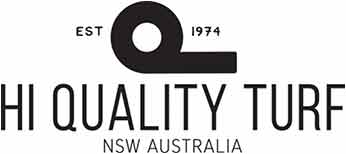 Hi Quality Turf is a family-owned and operated company that provides customers with the specialised advice and reliable service they deserve. The farm, a member of Turf Australia, operates in Pitt Town Bottoms, about 60km west of Sydney.
Rich organic soils combined with the latest and the most efficient turf growing techniques mean Hi Quality Turf delivers quality turf every time. Customers are invited to visit the farm and see the complete range with High Quality Turf's in-house display. Bring the family, kick off the shoes and get a real feel!
High Quality Turf makes deliveries six days a week, usually 24 to 48 hours' notice required. Farm pick-ups are also welcome.
Other services include site preparation and laying of new lawn. Hi Quality Turf also provides free follow-up advice: if a customer runs into a problem with their new lawn, they can call Hi Quality Turf for step-by-step instructions on how to fix it.