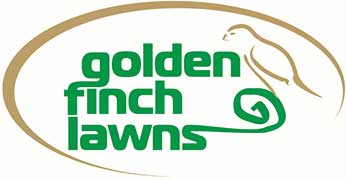 Located in Coominya, Brisbane Valley, QLD, Golden Finch Lawns grows, supplies and installs turf. They provide 24 hour delivery within 24 hours of cutting to Brisbane, Ipswich and Toowoomba – with deliveries also made to Western QLD areas.
Golden Finch Lawns can provide turf for farm pickup, delivery and professional turf layers to most areas. Their work includes fertilising with a suitable fertiliser, laying the turf neatly in patterns suitable for that site, initial watering to freshen the turf, and rolling.
Golden Finch Lawns has an advantage over most other turf farms with a sandy loam soil, because their slabs weigh much less than most others'. Their slabs can even be half the weight of some other turf suppliers which make them easier to carry and to lay – usually a maximum of about 12kg per 0.72m2 roll. Turf quality is of the industry highest standard by TAP accreditation.
Orders can be placed today for pick-up tomorrow, or talk to their staff for other services.